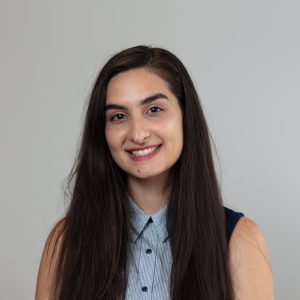 Mariya Dimitrova, a Trainee Solicitor with Bendles, tells us what led her to this career choice and how she has found the experience so far…
What attracted you to study law and become a solicitor?
Unlike most of my classmates I wasn't sure what I wanted to do until my final year in sixth form. I knew I enjoyed history and debating but I was intrigued by the idea of studying law, so I decided to do an undergraduate law degree the University of Cumbria. During my first year my tutors encouraged me to gain as much experience as possible. It was not until I gained work experience at a local law centre that I really got my teeth into law, research, negotiation and felt a sense of making a difference in people's lives. After graduating I knew I wanted to continue to become a solicitor as it would allow me to work in a fast paced and ever-changing field.
Where did you study and what were the career options available to you?
It usually takes at least six years to qualify as a solicitor if you study law full time. I attended the University of Cumbria where I studied Law (hons) and graduated with a first-class degree. I then attended Northumbria University where I studied the Legal Practice Course with integrated masters, in which I achieved a distinction. Currently I am doing a two-year training contract at Bendles Solicitors' Carlisle office. Although I decided to take the more traditional road, there are many alternative routes to becoming a lawyer such as a CILEX course or an apprenticeship.
How did you come to work at Bendles?
During my time at Cumbria University Bendles were very involved with the law faculty. Solicitors from the firm always attended fund raising events, our annual law ball and mooting competition. The staff were very approachable and happy to have a chat with me about the different opportunities in the firm. I was also very keen to work for a Cumbrian firm, therefore it felt that Bendles were the right fit for me. I initially worked as an admin assistant, then progressed to a paralegal while I studied the Legal Practice Course at Northumbria University. I officially started my two-year training contract in September 2020. I currently work in the Dispute Resolution department and I'm really enjoying it!
What does your role as a Trainee Solicitor involve?
Perhaps one of the most exciting aspects of being a trainee solicitor is the variety of responsibilities which are given to you every day. It is difficult to predict what a typical day in the office would look like and it does depend on the seat you're currently in. However, I'm often asked to undertake legal research, meet clients with the solicitors and partners in the department, take initial enquiries, draft court documents and prepare bundles. I also manage a personal workload with the assistance of my supervisors, who have been very supportive and seem genuinely invested in my development and progress.
What is the best and the least favourite parts of your job?
By far one of the best parts of my job is helping people through difficult circumstances. Although it is challenging to talk someone through their different options and try to help them choose the best way to proceed, it is very rewarding when clients are able to move on with their lives and move past the difficulties they were faced with. I'm very grateful to be part of this process. Bendles provide me with plenty of opportunities to get hands on experience dealing with client matters, even as a trainee solicitor.
Unfortunately, every job has its challenges. The first few weeks of my training contract were difficult as I had to move from the theoretical approach of university to putting my knowledge and skills into practice. However, I received plenty of support and guidance which made my transition from university to working as a trainee solicitor very manageable and enjoyable. As a trainee I find that I am always full of questions, but it is very reassuring that there is always someone willing to take time from their busy schedule and answer them.
What advice would you offer someone considering becoming a solicitor?
Work experience and vacation schemes are key. Not only will you gain experience and confidence, but it will allow you to see what you enjoy and what you don't in a particular area of law. You will also have the opportunity to meet other legal professionals who will have vast experience and will be able to offer you invaluable advice. Non-legal life experience is also very important, any extra-curricular activities, part time jobs or hobbies can demonstrate to an employer your people skills, personality and passions.
If you're interested in a training contract with Bendles please keep an eye on our Careers page for opportunities.